This ONE ingredient will clear your skin in no time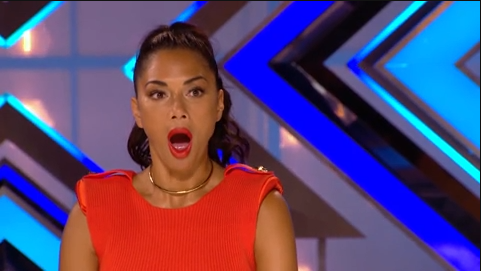 WHAT IT IS
If you don't have an AHA (alpha hydroxy acid) in your skincare regime, you are majorly missing out on its skin-clearing benefits. Forget about harsh scrubs, chemical exfoliators are the best. They will literally zap your zits and give you smooth un-textured skin.
WHAT THEY DO
An AHA gently exfoliates the top layer of the skin and deeply penetrates to shed dead skin cells revealing clearer, healthier and younger skin underneath.
AHA's:
Increase collagen production, getting rid of that annoying textured skin you can see so vividly.
Promotes skin re-growth.
Wipes away pigmentation giving you an even skin tone.
They also have humectant properties, meaning they are very hydrating as they retain moisture.
DIFFERENT AHA'S AND THEIR BENEFITS
Glycolic acid (derived from sugar cane) is the hero of all AHA's. It has the smallest molecules, meaning it is able to penetrate deeper than any other molecule into the skin. This evidently means that it will act faster seeing results quicker than you think! Glycolic acid is a strong active for acne treatment as it breaks down the glue holding sebum and dirt in clogged pores. This means that we can eliminate blackheads, whiteheads and acne at the same time. I mean, what other ingredient do you know of that can do this?
Citric acid (derived from citrus fruits) shrinks pores and reduces dark marks and spots.
Lactic acid (derived from milk) is the most hydrating from the group and is the best for sensitive skin.
Malic acid is celebrated for brightening skin and smoothing out texture. It lightens scars and is great for anti-ageing.
WHO CAN USE THEM
AHA's are suitable for all skin types. It's always best to start with a lower concentration first and patch test on a small area of skin.
USING IT IN YOUR ROUTINE
Start by always cleansing your skin, as this gives you the best canvas for maximum absorption. They should be applied preferably at night time and wear sunscreen the next morning as AHA's can increase photosensitivity.
When first starting to use an AHA, use it two to three times per week allowing your skin to adjust to the pH. After that, you can change it up and use it as you wish. Keep in mind, do not mix AHA's with vitamin C as it can cause irritation and break outs.
WE SUGGEST:
GOLDEN HOUR™ GLYCOLIC ACID SERUM WITH ROSEHIP OIL
An AHA serum uniquely formulated with a blend of five highly active fruit acids. These include glycolic, lactic, malic, citric and tartaric acid. Golden Hour™ retexturizes, refines and brightens dull skin giving you that healthy natural 'Golden Hour' glow which I'm sure, you won't want to miss out on.